What's new
Audit Commission won the championship
in the 10-km race of
"Team of four" run in the 2019 AC Fun Run
On 3 November 2019, Audit Commission participated in the AC Fun Run organised jointly by the Hong Kong Institute of Certified Public Accountants, the Society of Chinese Accountants and Auditors, and the Association of Chartered Certified Accountants.


Group photo of Mr John Chu, Director of Audit (4th from the left at the back row)
and other officiating guests at the Opening Ceremony
At the invitation of the organisers, Mr John Chu, Director of Audit, participated in the 2-km Chairman Run. In addition, two teams of audit staff participated in the "Team of four" runs (the results were based on the total finishing time of the four members of a team), including "審計精英隊" (our representatives in the 10-km race comprising Allan Wong, Toby Cheung, Carol Chan and Gary Chan) and "盡力盡善隊" (our representatives in the 5-km race comprising Rebecca Ma, Roy Wong, Ricky Wong and Hermia Chau).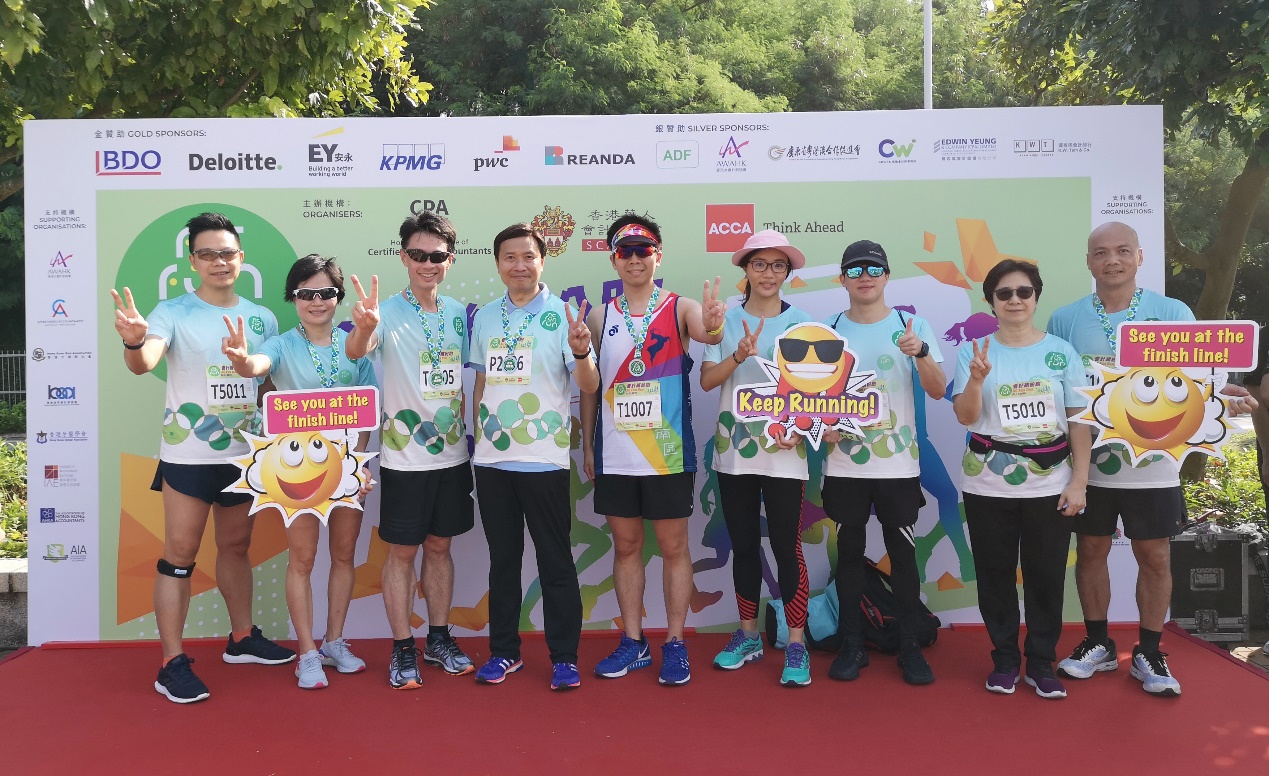 Director of Audit and eight audit staff participating in the 2019 AC Fun Run
Although the event was held under less than favourable weather conditions, being hot and having no wind, the team "審計精英隊" fully realised the Audit Commission's vision of "striving for excellence" and won the championship in the 10-km race of "Team of four" run with a total time of 3 hours and 24 minutes (averaging 51 minutes per runner), beating the first-runner-up by more than 18 minutes. The team "盡力盡善隊" also finished the 5-km race with good result.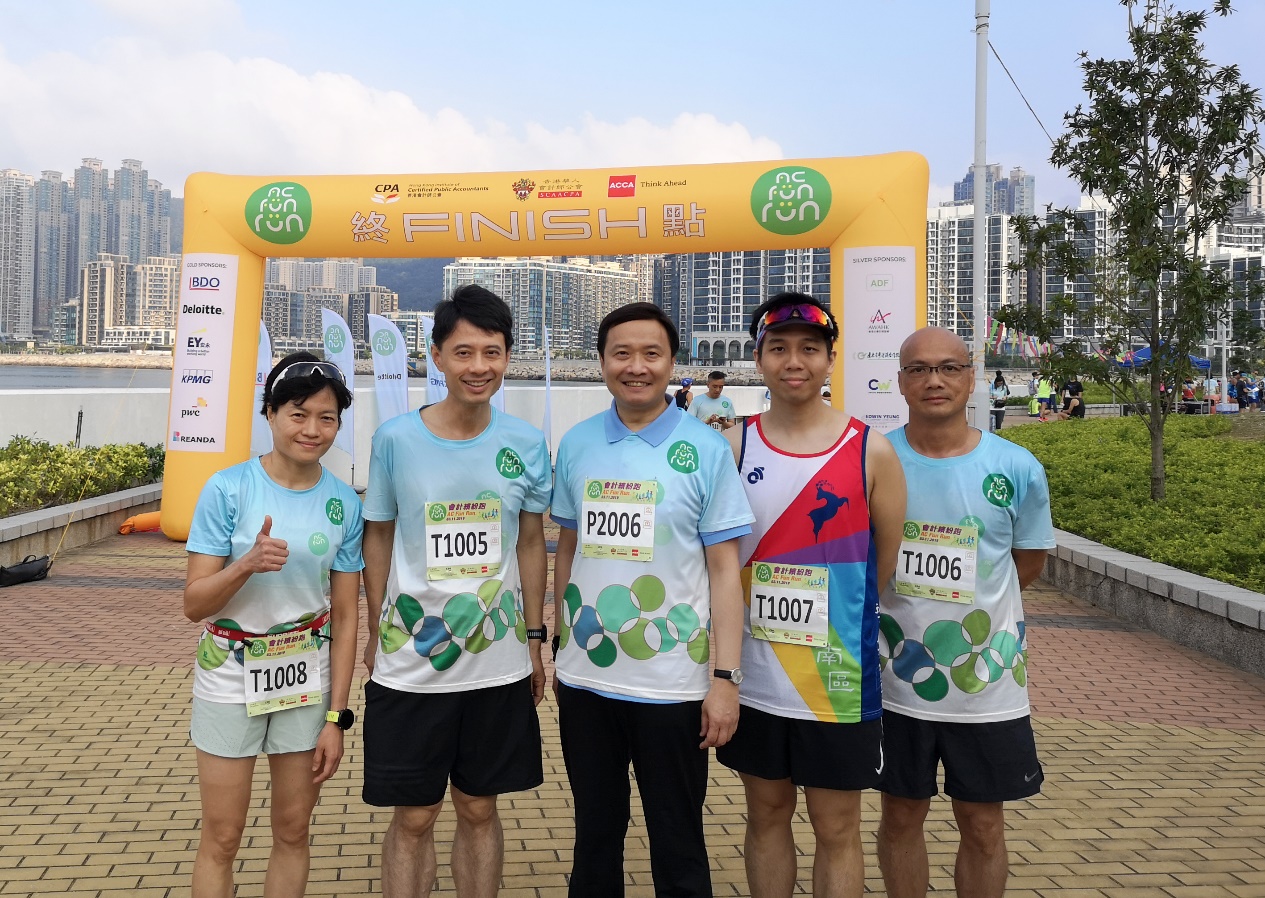 Group photo of Director of Audit and
the award-winning team "審計精英隊" before the race began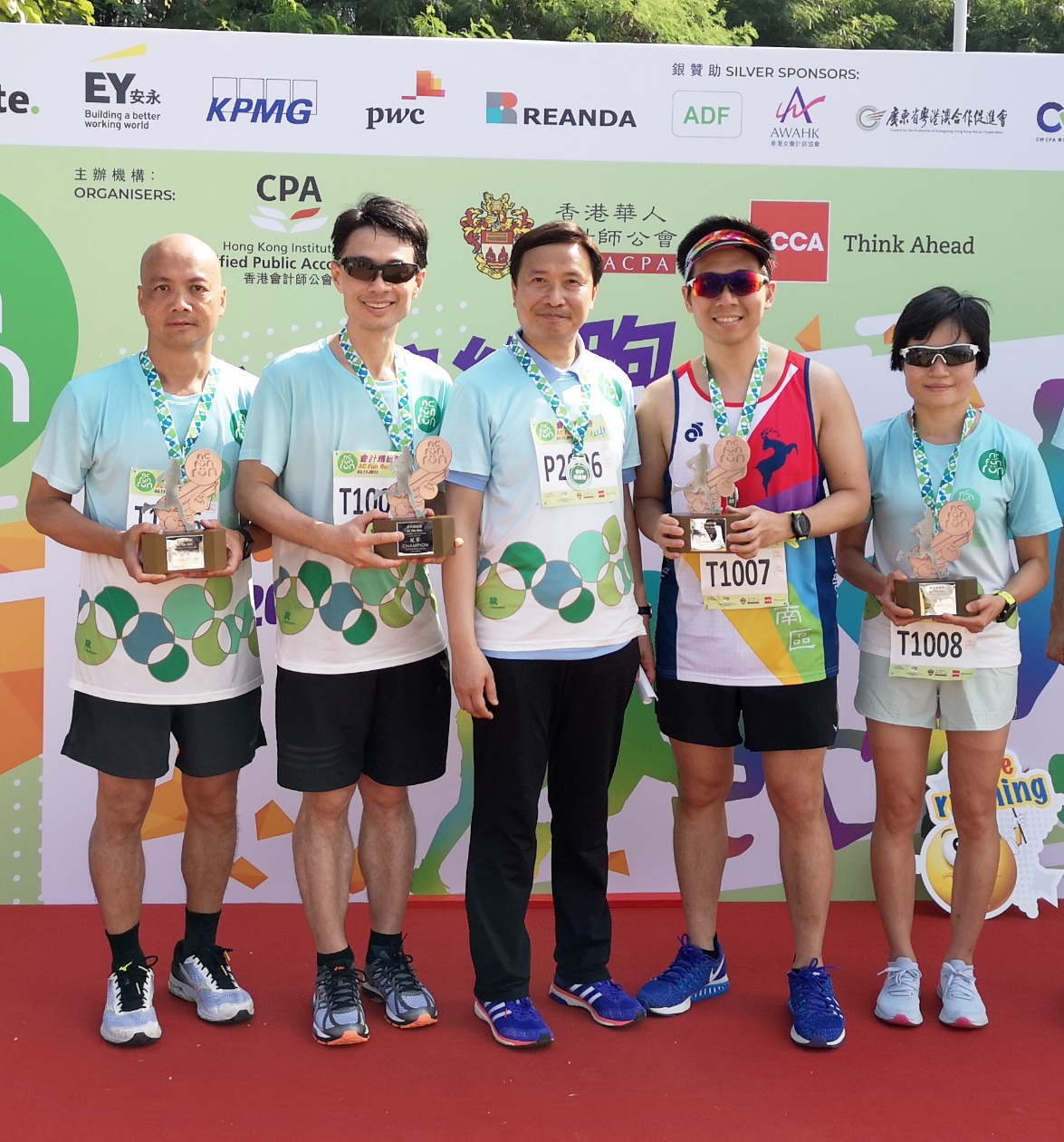 Director of Audit and "審計精英隊" at the award presentation ceremony