What's new
Audit Commission achieved encouraging results in
Hong Kong Institute of Certified Public Accountants Virtual Run 2021
The Virtual Run 2021 organised by the Hong Kong Institute of Certified Public Accountants (HKICPA) commenced on 22 March 2021. It was the first running event held by HKICPA since the outbreak of the coronavirus disease (COVID-19) in early 2020. In contrast to traditional running events, participants of the Virtual Run selected their own start times and routes, recorded the completion times using designated tracking devices & apps, and submitted the results to HKICPA after the run.

Virtual Run 2021 comprised 10-km and 3-km races, and featured races of different categories, including individual, team-of-two, fun run, the Leadership Cup and the Corporate Cup. Participants had to submit their results to HKICPA by 16 May 2021. According to HKICPA, there were over 300 participants from Hong Kong and overseas.

With a view to fostering team spirit in the Audit Commission (Audit) and promoting a culture of doing exercises, Audit sent out a team of 7 runners to participate in the Virtual Run. With Audit's core values of "persistence and perseverance" in their minds, the runners overcame the challenging warm weather conditions during spring this year and achieved encouraging results. Finally, the Audit team won a total of 5 awards in Virtual Run 2021 (including championships in the "male" and "mixed" categories and first-runner-up in the "female" category of the team-of-two races, the Leadership Cup and the Corporate Cup), delivering another brilliant performance after the AC Fun Run 2019 organised jointly by HKICPA, the Society of Chinese Accountants and Auditors, and the Association of Chartered Certified Accountants.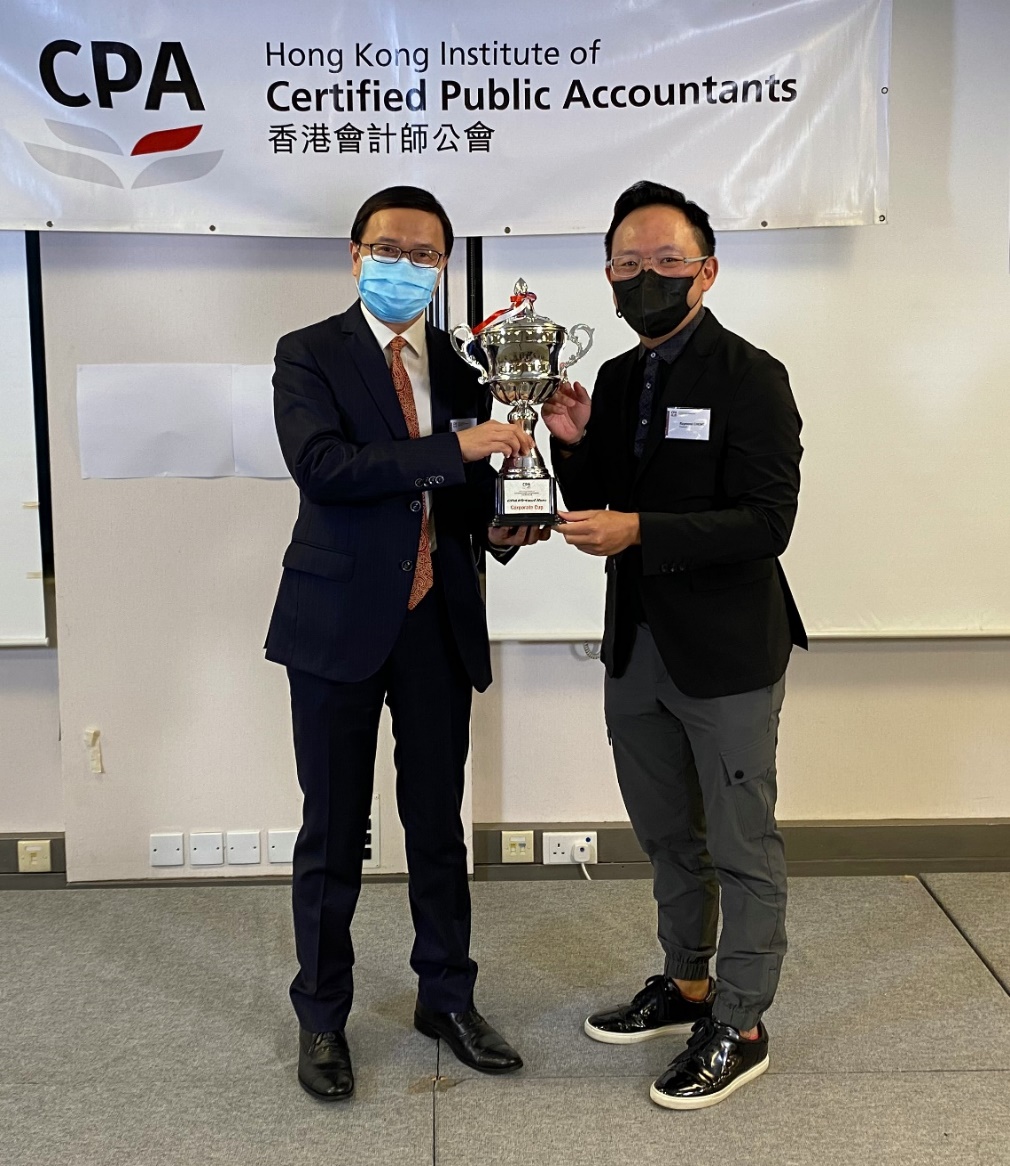 Mr. John Chu, Director of Audit, received the Corporate Cup


Group photo of the Director of Audit and the winning team of Audit